1956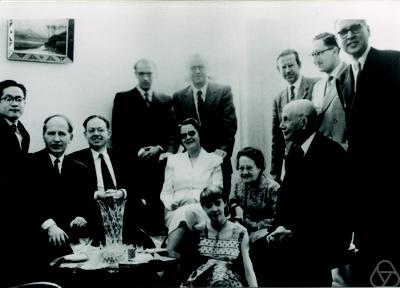 On the Photo:
Annotation: obere Reihe: Endl K., Choquet G., Pisot Ch., Bauer H., Brelot, M. / Mitte: Kawaguchi, Ehresmann Ch., Mackey G., Mme. Brelot, Mme. Bouligand, Bouligand G. / unten: Claude Brelot
Location: im Hause Brelot
Author: Jacobs, Konrad (photos provided by Jacobs, Konrad)
Source: Konrad Jacobs, Erlangen
Year: 1956
Copyright: MFO
Photo ID: 505
Additions/Corrections

Information about this person in the genealogy project available.